ATS Procurement Guide
The tools and knowledge needed to make the right decision.
ATS Procurement Guide By Recruitive
Download our FREE ATS Procurement Guide with all of the tools and advice needed to find the perfect recruitment solution. 
It covers; Stakeholders, Usability, Consulting, Cost, Support, References, Marketing, Technicalities, Design and more.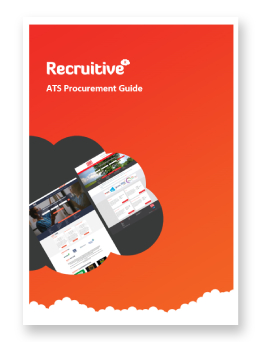 ATS Procurement Guide
Download our FREE guide by entering your name and email address. You will then be able to complete the download of the PDF document.
Download the FREE guide here
For a free consultation with one of our Recruiters get in touch today!
Designed for HR, Recruitment Teams and Hiring Managers whilst significantly enhancing the candidate journey.
A white labelled solution in your own branding, tailored to your exact requirements, and designed to…
Reduce time to hire
Reduce cost per hire
Enhance the candidate journey
Contact us for a detailed consultation