Applicant Tracking Software
Our Applicant Tracking System (ATS) has been developed by Recruiters for Recruiters. Our Solution enables you to track all applications and correspondence from jobs boards and your careers website, all in one place.
Track Applications All In One Place
What is an Applicant Tracking System?
An Applicant Tracking System (ATS) is a software application that enables the electronic handling of recruitment requirements. An ATS can be implemented or accessed online for small, medium or large organisations, depending on the needs of the company. Our ATS Software has been developed and evolved over many years, from the direct experience of employers and recruiters around the world.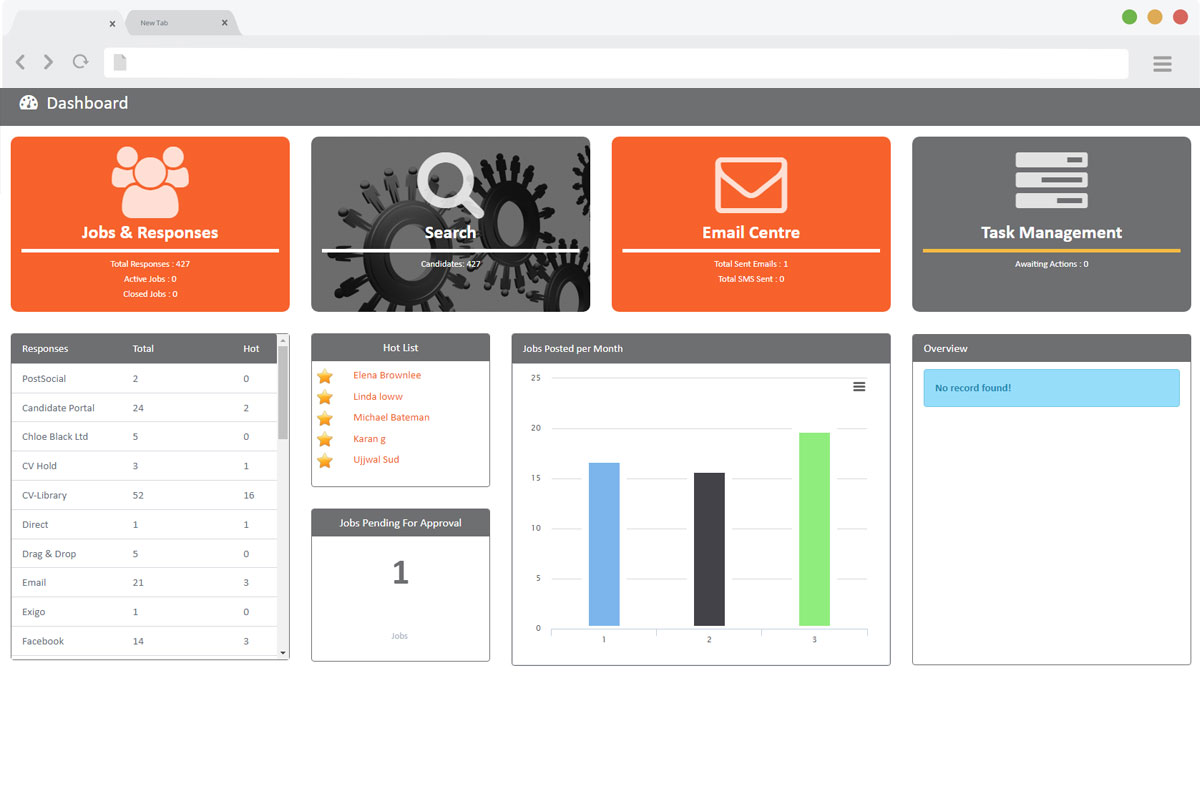 What's Included?
Exactly what our individual clients need. The ATS can cover everything a Recruitment Team could possibly need to hire directly from the initial – this seat is empty I need to Hire (Requisition) through to we have our new employee and need a record created in our HRMS system and everything in between. However, we uniquely design the solution for you and only include what you need. If you need something we don't have – we will work with you to build the technology you need.
A Different ATS
Our technology is ALWAYS uniquely designed for our individual clients, we work to understand your full recruitment process, requirements, business and individual needs during the initial discussions and design your unique solution – there is no out of the box solution. Every company's recruitment process differs, so we believe every company's recruitment technology should too.
Where Do My Applications Come From?
Our advanced reporting tools enables you to report accurately and in real time, as to where your applicants come from. There are both visual and statistical reporting options. This helps you plan your HR budgets and enables you to target your most effective recruitment methods.
We Don't Have Sales People
We have consultants. Our consultants have extensive experience in the recruitment world, they've been recruiters so they understand pain points, processes and the market. Your consultant will work with you to thoroughly understand what you do and help you identify a more efficient and effective recruitment model.
Please complete the form below for a no obligation discussion and/or consultation.
Designed for HR, Recruitment Teams and Hiring Managers whilst significantly enhancing the candidate journey.
A white labelled solution in your own branding, tailored to your exact requirements, and designed to…
Reduce time to hire
Reduce cost per hire
Enhance the candidate journey
Contact us for a detailed consultation