Jobs Board Design Portfolio
Take a look at some of our Jobs Board Designs. Our systems are continuously changing to accommodate new technology , new marketing strategies and new job searching habits. All of our new jobs board systems are fully responsive, secure & GDPR compatible.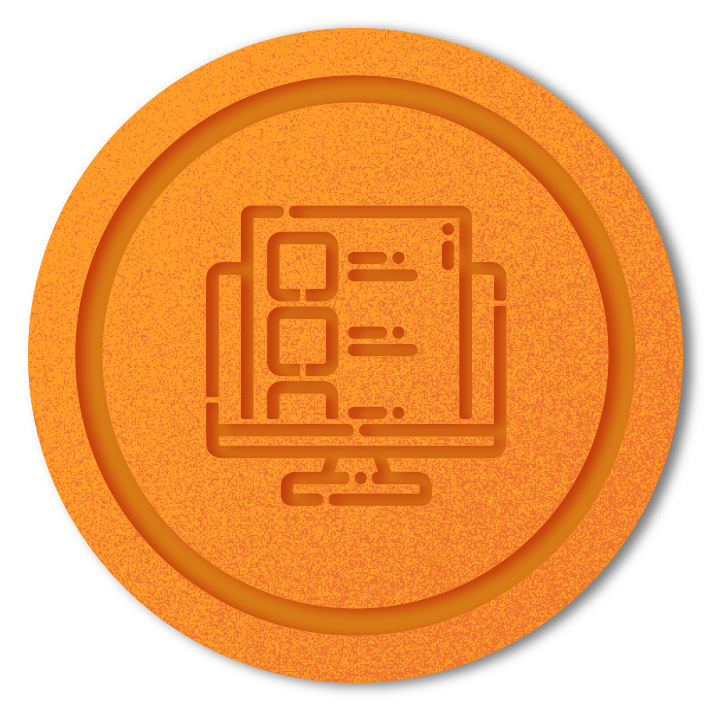 Jobs Board Website Design Portfolio
We have designed and launched hundreds of jobs boards over the past 18 years, with our first jobs board being launched in 2001. We do not just build them and say goodbye, we offer a dedicated consultation and development approach , which starts before you place an order.
A big part of our consultation process is to find out what the aim of the jobs board is. Is it revenue generation? Is it a personal venture? Is it to gain a large candidate database? What is your marketing plan? As you can imagine, these are just some of the many questions we will ask, to ensure that our jobs boards will deliver the result you are aiming for. We go through the same process for every jobs board, whether it is commissioned by a large organisation or by an individual entrepreneur.
Once we understand the aims of the jobs board , we will commence a design consultation process to ensure that the design also incorporates all of your marketing and revenue generation strategies.
As you can see, all of the jobs boards below look very different, however they all use the same jobs board database platform.
Each of the jobs boards below also has very different aims and goals and our system is built to accommodate these differences.
Our ongoing support services include search engine optimisation and content support services, integration with our own job posting software , JobMate and integration with Google Jobs.
The launch of Includability's new website and application tracking software system, allows employers to advertise job vacancies and positively contribute towards a society that is free from discrimination, through clear communication and total collaboration.
The intuitive software also allows candidates to access thousands of job opportunities in a secure and inclusive setting. Through engagement, collaboration and building a community of like-minded people, Includability aims to provide inspiration, break down barriers and make a difference in local communities.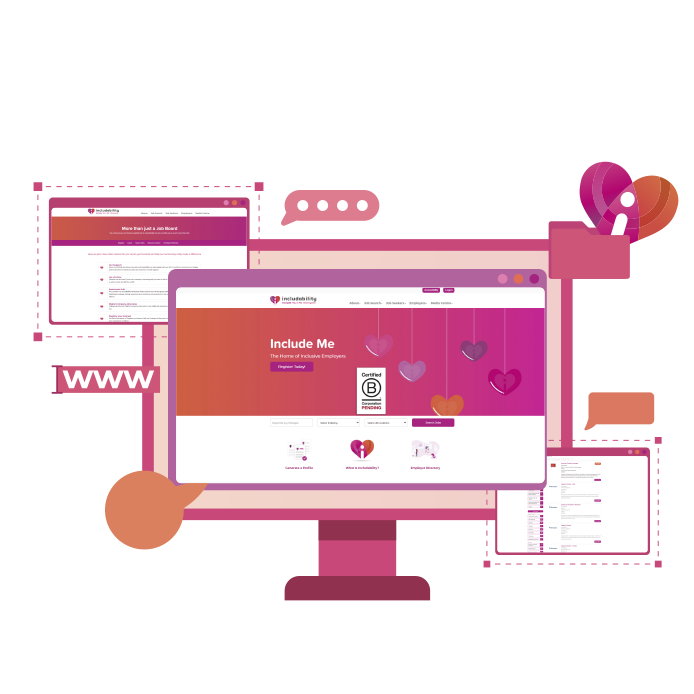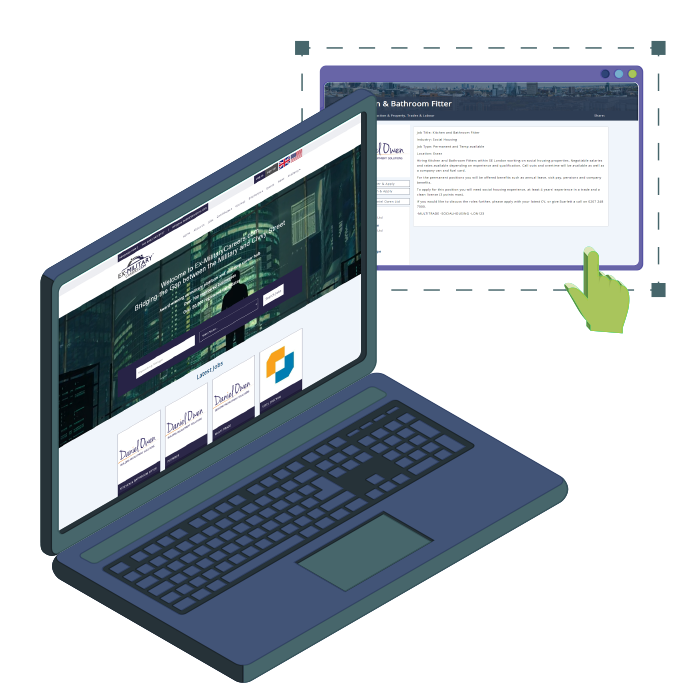 Built in 2014, Ex-MilitaryCareers.com has grown to be an award-winning ex-military jobs board and one-stop career hub with hundreds of registered businesses and tens of thousands of registered candidates. They initially launched in 2010 on social media to help the process of transition and resettlement for ex-military personnel. It has now developed into a careers advice service and a jobs board that also incorporates training courses and access to additional help and advice services.
Supported and funded by Stockport Metropolitan Borough Council, Stockport Jobs Match provides jobs and retraining courses in both Greater Manchester and Stockport. With the website being home to a jobs board, training directory and careers hub, it needed to provide the best possible candidate experience, through user-friendly navigation, mobile optimisation, GDPR compliance and security. It provides the necessary features for candidates to keyword job search and is integrated with our jobs network to feed all relevant vacancies directly onto their site.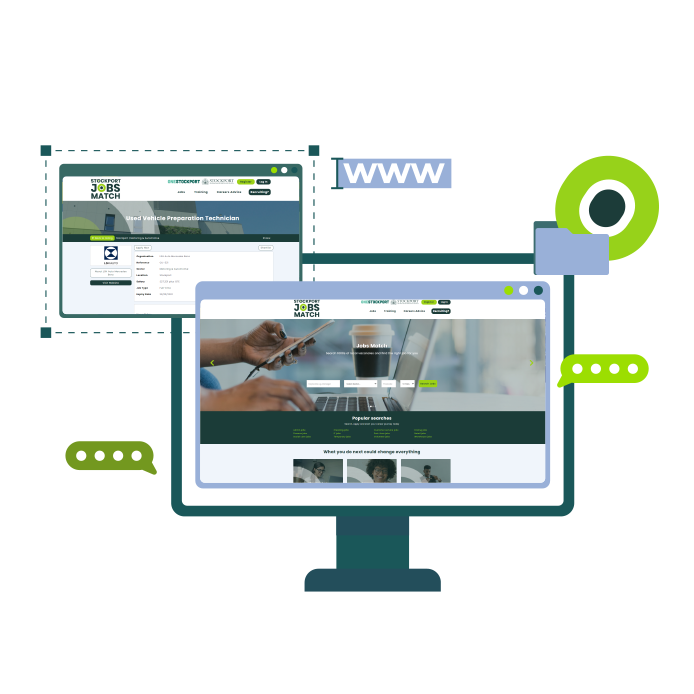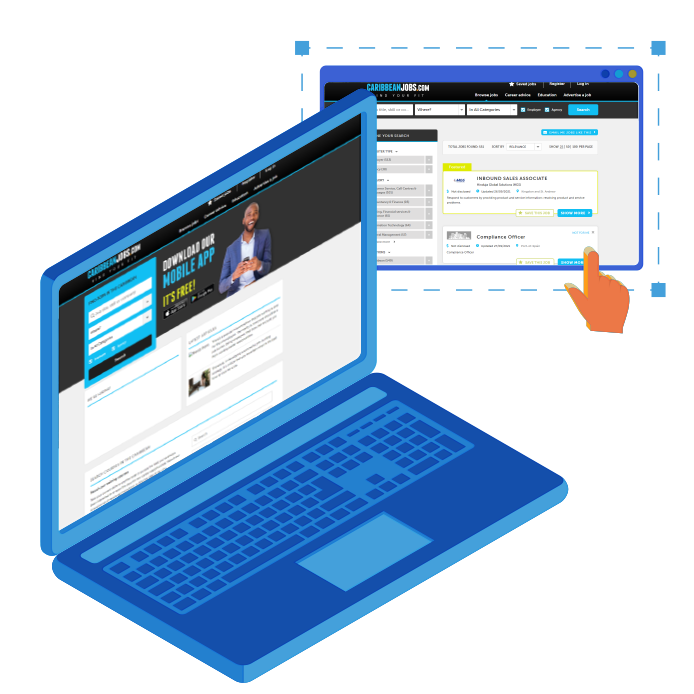 Caribbean Jobs Online, based in Barbados, is a jobs board built to support and facilitate the free movement of skilled labour within the Caribbean Community by bringing recruiters and job seekers together, thus promoting intra-regional labour market integration . The first version was built in 2005, this website incorporates a unique job matching algorithm , which has been developed exclusively for Caribbean Jobs Online, called Job Match Plus which provides clients with a matching list of potential candidates, along with a percentage score based on their profile.
CareinLincs is the jobs board website specialising in recruitment for the Lincolnshire Care Sector. Started by people who know the care sector and have spent a number of years working in the industry in Lincolnshire. They know the problems of recruiting and retaining talent.
CareinLincs allows organisations within the Care Sector in Lincolnshire to advertise the work they do and post their current vacancies which are posted on the jobs board and also forwarded to Google Jobs . The new website was built using our very latest jobs board system, which is secure, responsive and GDPR compliant.