The recruitment headaches Includability used to have are a distant memory, as their testimonial tells us.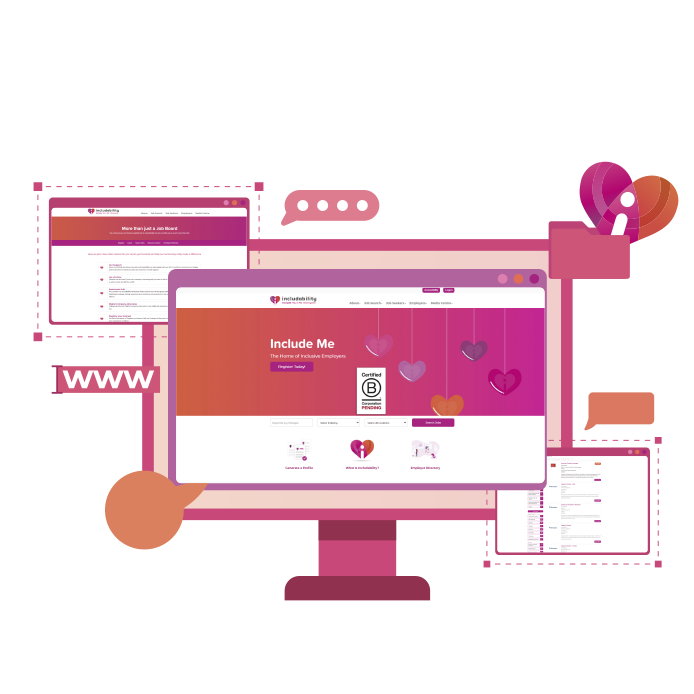 "We are proud to be partnering with Recruitive and delighted with the accessibility integration, security and search engine optimisation services already provided. Recruitive' s bespoke service has allowed our users to have an accessible experience with expandable facilities for future developments and greater customer engagement.

Our aim to be the number one job board that provides truly equitable, diverse and sustainable workplace cultures for job seekers will be achieved through our employer verification process and application tracking system.

We are excited to have Recruitive's technical expertise to help drive the Includability brand and create an authentically inclusive community around a new standard of job board where everyone can bring their full selves to work."


Includability
The launch of Includability's new website and application tracking software system, allows employers to advertise job vacancies and positively contribute towards a society that is free from discrimination, through clear communication and total collaboration.
The intuitive software also allows candidates to access thousands of job opportunities in a secure and inclusive setting. Through engagement, collaboration and building a community of like-minded people, Includability aims to provide inspiration, break down barriers and make a difference in local communities.
Recruitive Ltd has designed and supplied a website built on their own secure and fully responsive jobs board platform, which has been supporting businesses for more than 20 years.
The job board platform helps HR Professionals, Recruiters and Hiring teams streamline their recruitment process with an innovative cloud-based technology, making it quicker and easier to recruit whilst significantly reducing the time and cost to hire.
The project also included the white-labeling of Includability's corporate styling, branding and logo to deliver a fully cohesive user journey, along with Google Jobs integration and job advertising space on Recruitive Ltd's job posting services via Jobmate and ATS system.
Recruitive Ltd aims to continue its partnership with Includability by monitoring, analysing and reporting on their SEO position, whilst also supplying marketing services to aid with the expansion and development of the company.
Take a look at their new careers website here.
Contact us for your online demonstration or call: 0345 600 0550