Recruitment Agency Websites
The websites displayed below are just a few of our portfolio of recruitment agency websites and start-up recruitment websites. All of our recruitment websites are secure, mobile compatible and GDPR compliant and include integration with our multi job posting systems, JobMate.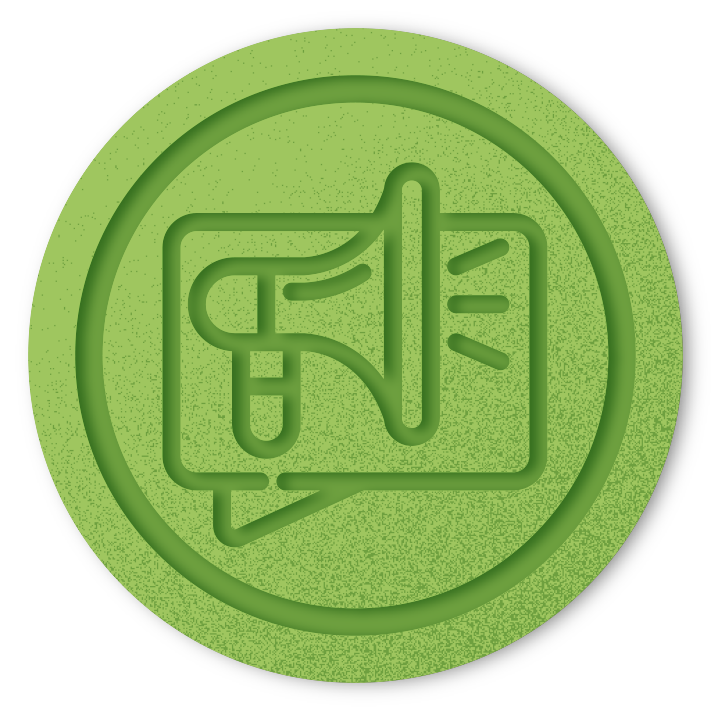 Recruitment Agency Website Design Portfolio
A recruitment agency website not only has to look professional, but now also has to include so many standard features and functions , that now make it more and more difficult to build it using a website building kit.
As competition for skilled candidates increases, it is also so important that your website reaches out to more candidates via connections to both social media, Google jobs and third party jobs boards and jobs search engines.
Search engines now also require fresh content and updates to your website in order to index it quicker, so the addition of new content is even more important.
Our recruitment agency websites now cater for template and bespoke design services , plus ongoing search engine optimisation and website content support. All of our recruitment websites are secure, fully mobile compatible and GDPR compliant. We also ensure that your website adheres to the very latest browser and security requirements.
Our recruitment agency websites also link with our own multi job posting solution , JobMate, to help you post jobs quickly to third party jobs boards and your own website.
Take a look at some or our most recent website launches below.
Naden Blair is dedicated to market research, branding, insights, and innovation, for which they serve a range of sectors from automotive to healthcare. Recognising that two people are not the same, they individually deliver a personalised experience to find candidates their perfect position. Because of the high-level care and service they provide, they needed a platform that represented them accordingly. Their newly revamped website is now responsive and mobile compatible, GDPR compliant and secure. They're also a user of our Multi-Job Posting Tool, Job Mate, which allows them to post jobs to hundreds of jobs boards, careers pages and social media accounts in one click.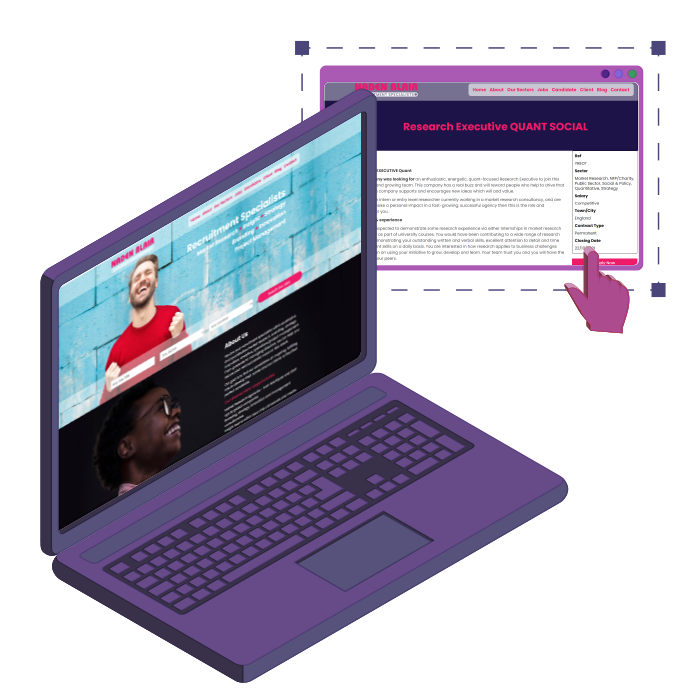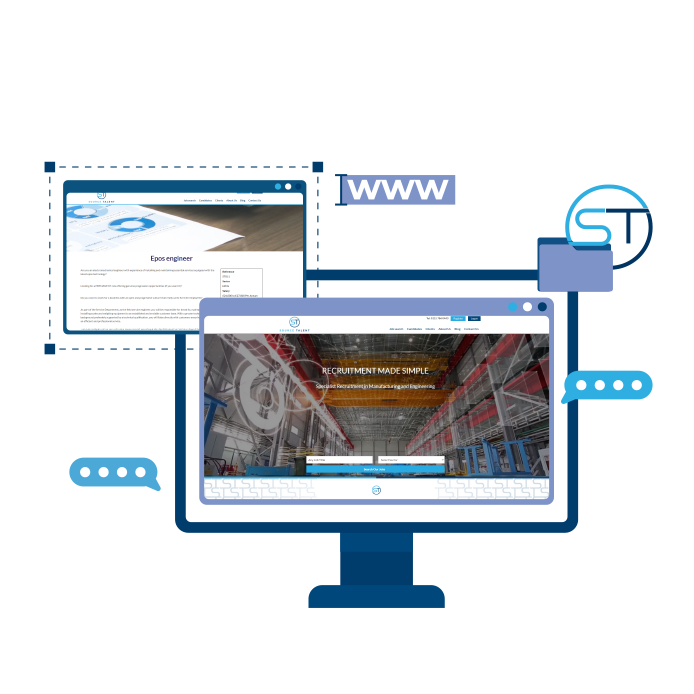 As a start-up business serving the Engineering, and Manufacturing sectors, Source Talent came to us in search of a website that was both professional and easy to navigate Aiming to create a hassle-free experience that delivers for Hiring Professionals and Candidates alike, we ensured the website we supplied them with supported this mission while being both an affordable but fully functional recruitment website. After a design consultation with our Design Architect, they quickly approved a website design that is fully white-labelled and branded to the client. It has a searchable jobs database system and integrates with our multi-job posting services. As standard, this website is also secure, GDPR compliant and responsive.
LCA Recruitment, based in London and Essex , are a consultancy that source the best Estate Agency professionals for employers UK wide. To reflect their top position in their industry they undertook a complete company re branding exercise. We worked with a marketing agency to create a bespoke recruitment website packed with features and functionality, but also followed their new branding very closely.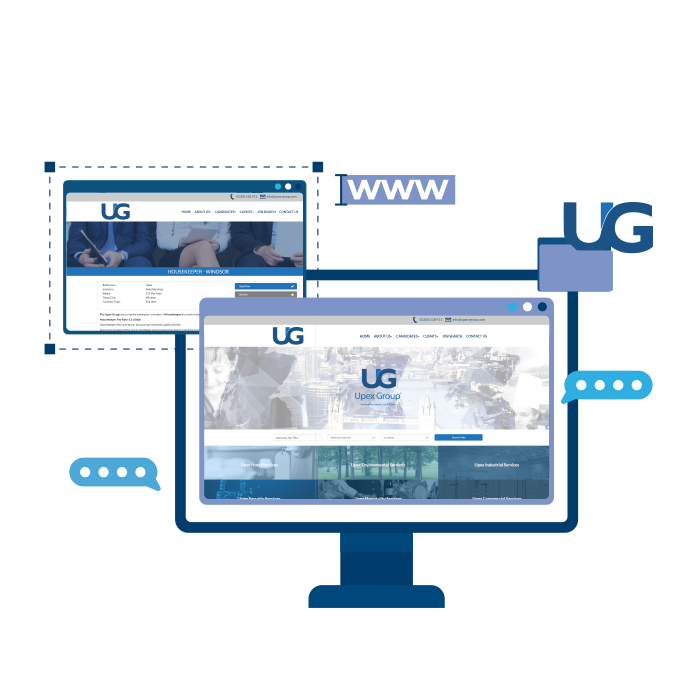 Upex Employment, part of Upex Group, is a market-leading specialist in the environmental, industrial, catering and commercial sectors. They had a website that was built using a WordPress theme, which proved very difficult to add the recruitment functionality that they needed. We provided them with an easy to navigate, attractive , fast and fully responsive website that more than caters for their high volumes of recruitment .
recruit3 is dedicated to finding talented and ambitious people to work in the third sector in Wales, and help people to find jobs that make a real difference to people's lives. The third sector in Wales is made up of around 33,000 organisations, including charities , voluntary groups, community groups and social enterprises , and is estimated to be worth some £3.7bn to the Welsh economy. This website is a good example of our multi lingual website system , which translates the website from English to Welsh and vice versa.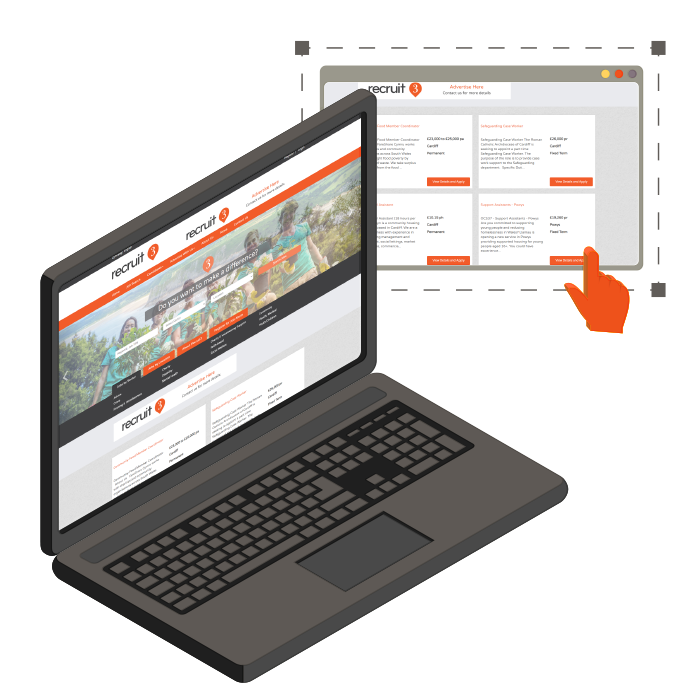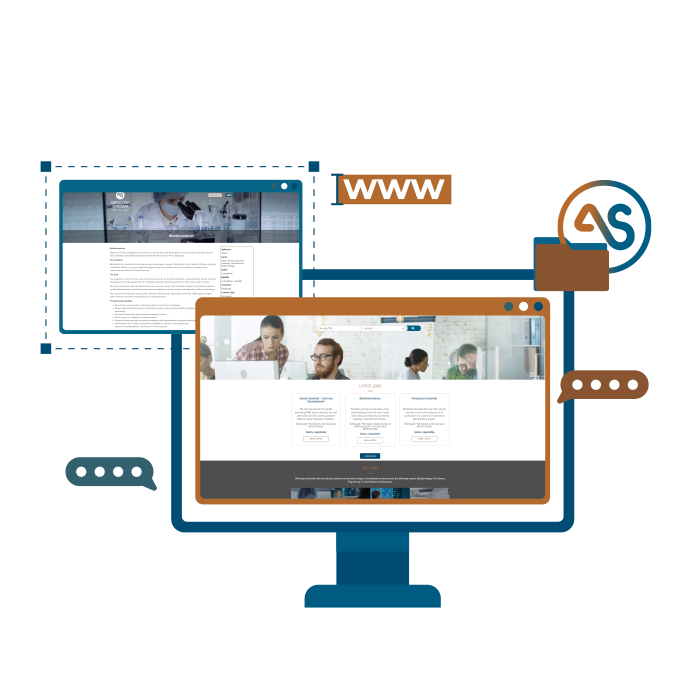 Abercorn Sinclair is a new start-up recruitment company based in Edinburgh that specialise in Big Data, Engineering, Life Science & Tech. They approached Recruitive looking for an attractive, modern website within a tight deadline. They had a company logo and we used this and their corporate styling to create a feature rich website , which was built quickly, based on a template theme.
Download our Recruitment Agency Website factsheet or watch our video.