REMOTE SUPPORT
For effective demonstrations let our support staff show you around the Recruitive technologies with our remote access desktop tool.
We deliver an incredibly high level of ongoing customer support.
No automated ticket systems or automated help lines are used. What we deliver is good old fashioned quality customer care, with a
real person on the other end of the phone.

If we are demonstrating our technology to you for the first time, or you have entered a training session or group webinar, please use the remote support button on our screen sharing app and follow the instructions to join the session.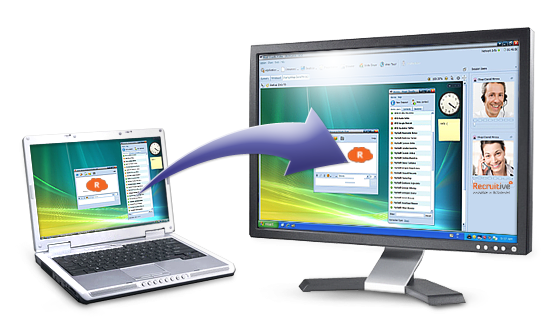 We value your business and hope that you find this additional demonstration tool of benefit.

Thank you for your time we look forward to supporting you.