Being able to embrace the opportunities mobile recruitment technology offers will keep your company from being left behind
There are more mobile devices such as smartphones and tablets than there are people on the planet. Internet usage on mobile devices surpassed PCs and laptops about five years ago, a trend that will not be reversed. People are glued to their mobile screens and, if you want to reach them, that is where you have to be.
It became apparent a few of years ago that it was imperative that your recruitment website featured mobile compatibility; it has gone beyond that now. Your potential candidates are using their mobile devices to look for their next career opportunity and all the bells and whistles that your website offers need to be included in your mobile site and then some.
It is highly probable that the passive candidate is already in employment. They will be busy and may not have the time to research your company in depth at home, and it certainly wouldn't be appreciated if they were using their current employer's provided PC or laptop to look for other jobs! They will be using their mobile devices during their downtime, during breaks and at lunchtime and would appreciate it if, upon seeing a career move that might interest them, technology was capitalised on that made it easier for them to apply.
It's a fish in net analogy really: pull it in or lose it! If they can apply right there and then on their smartphone or tablet, it cuts down the chances they will forego making the application on their home computer hours later.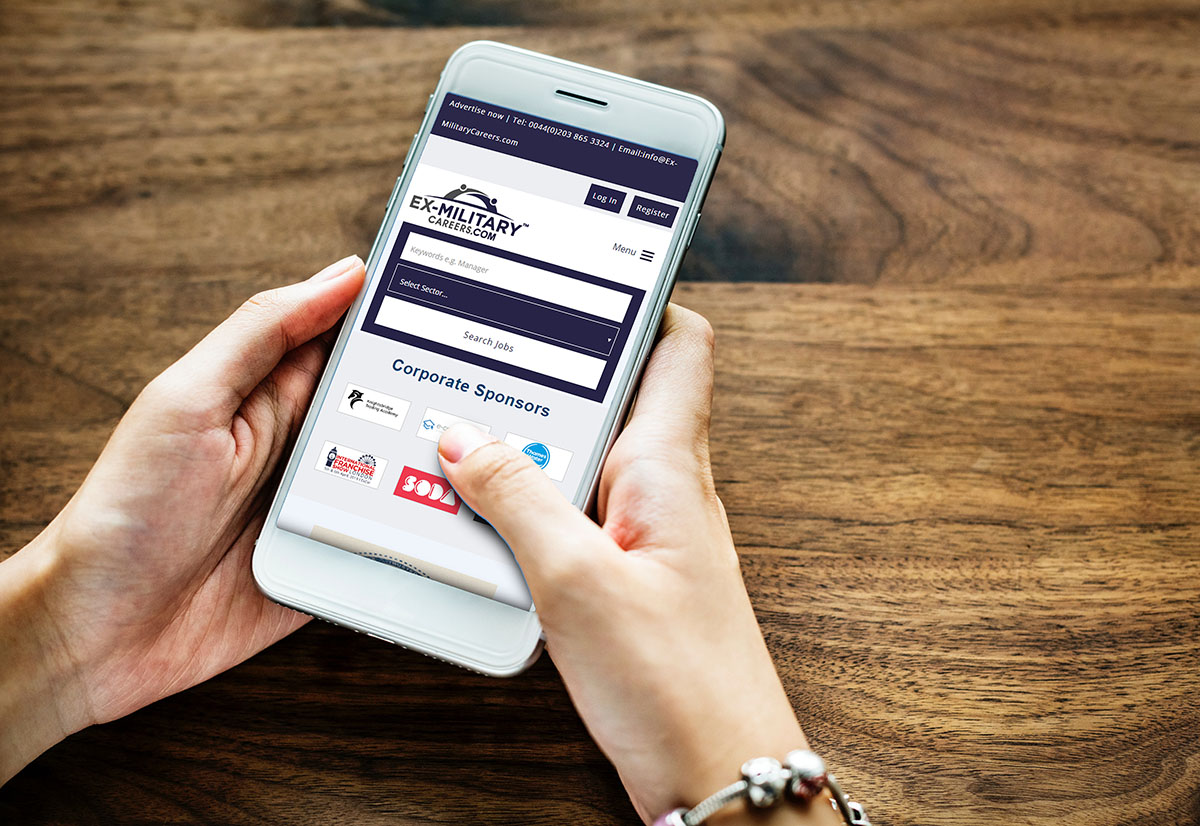 Your mobile site should be able to attract the candidate and allow them to get a good look at what your company is all about, obviously, that's the basic requirement of every mobile site. It should connect seamlessly to all the social media platforms necessary to find the calibre of candidate you are looking for. It should allow them to contact you. These are the main prerequisites, but what more can the available technology do for you?
If you want to make the most of your mobile recruitment site then there are a couple of things you might consider adding. How about the ability to upload files quickly and efficiently? Making it compatible with Dropbox and Google Docs means they can simply upload whatever documents you may require, e.g. a CV, ID, samples of their work if required etc.

Video interviews are a great time-saving idea. What if you didn't have to put one or two days, or even a week aside to schedule a round of interviews? How much would that benefit you with your own considerably busy days? It would be a boon for the working candidate too that they wouldn't have to take time off to attend a face-to-face interview or two, or even a third – depending on your selection process. You could have the video interview via FaceTime or Skype or put on your site a set of questions for them to answer and they could upload their video of them answering. The employer can then quickly go through the videos and choose who they want for the job based on the video, or who gets through to the next round.
Recruitive is at the forefront of mobile recruitment technology and, thanks to our culture of continuous innovation, we offer your company the opportunity to stay out in front. Candidate experience is important. By showing that you are tech-savvy enough to properly engage with your candidates on their phone screen could be enough to impress them into choosing your company over your competition which, in a dwindling talent pool, might be enough to give you the edge in your industry. Let's face it, the much talked about War for Talent is raging in your marketplace, to be in with a chance of winning you need to be where they are looking and they are looking at their phones.