A Day In The Life – The Recruitive Team At The In House Recruitment Expo.
It's safe to say it's been a busy week for the Recruitive team attending the IHRE this week.
For two days on Tuesday and Wednesday, we set up stand to share with HR professionals, recruiters and hiring teams our knowledge on how to update their recruitment processes to not only save them time but a small penny too. But it wasn't quite as easy as it sounds.
The week got off to an eventful start. We travelled down to London on Monday morning at the start of half term, making for a very busy train journey as people go on their travels.
We hauled banners, marketing materials and countless bags on the tube across London for an initial set up at London Olympia where the event was held.
The first hurdle after tackling the cold and repercussions of Storm Dennis was to arrive to realise that neither the table nor TV monitor had been delivered.
Setting up what we could, an army of black-clad bouncers began to surround the venue like a scene out of Mission Impossible.
We began to wonder 'what the hell is going on?'
If we had been told we would've been more prepared and got our glad rags on for what was apparently a fashion parade for Burberry.
Staying next door to where the event took place, we were unfortunately kept up by some fashion enthusiasts who were so excited about the show that evening, they couldn't even sleep!
Having an early wakeup call at 6 am Tuesday, courtesy of our neighbours, we went to set up for the event.
Delayed and cancelled trains meant that Steve, our Sales Manager had to fend for himself for a while.
Luckily, he had Nik and Ray from eTalent to keep him company.
When the rest of the team (2x Matts and a Victoria) shortly joined, Recruitive were in for a very busy day being the solution to many of your recruitment problems.
After being on our feet all day we finished the day with a well-deserved beer, or six, emptying buckets of beer courtesy of the IHRE evening networking event that was held at Hilton Hotel where we were staying.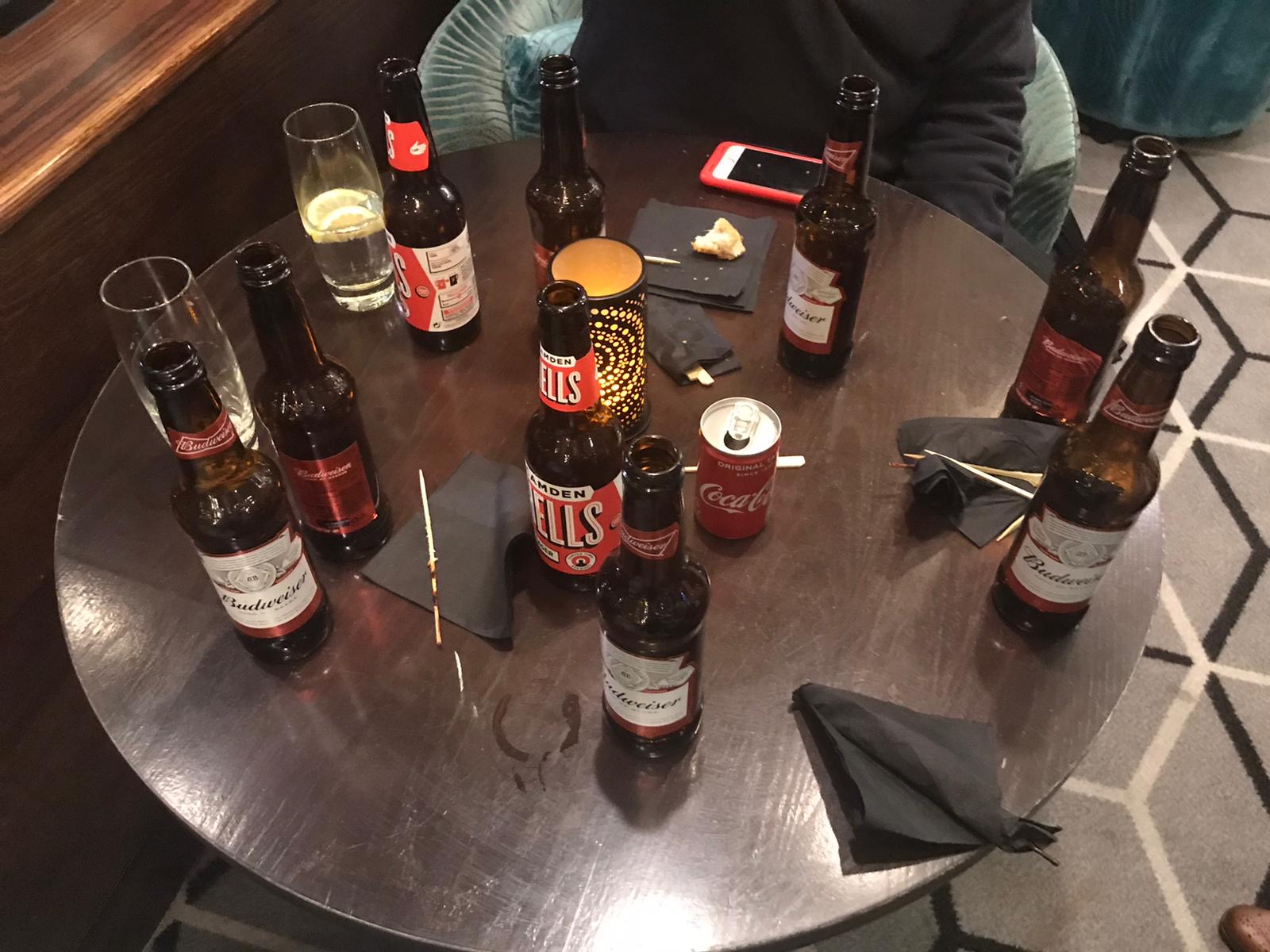 See our very busy table…
Day two began on stand at 8:30 am.
After another busy day at the expo we decided to pack up at 4:00 pm and planned our journey home which unfortunately was another eventful process due to train delays, cancellations and overcrowding which got us home for around 9:30 pm.
Although exhaustion is definitely kicking in, so much so we are saying 'thank god it's the weekend', it was worth it, and we are ready for the next one!
If you missed us at the In-House Recruitment Expo catch us here or contact us today.