Recruitive has had the pleasure of helping Dimensions with their recruitment since 2016 and it is a relationship of which we are very proud
Our October article, Does Social Care Need to Be in Crisis?, discussed the Social Care sector in the UK, the Government's recruitment drive into this sector, and the challenges faced by most care companies and organisations. Our article in November, Meeting the Particular Challenges Faced by the Care Sector, discussed how Recruitive's software addressed these difficulties.
This article, discusses how our software was applied to the specific requirements of Dimensions, one of the UK's leading, and also largest not-for-profit care organisations. This article discusses their historical issues, how the system was implemented and what features and functions have been applied specifically to their business.
We like the idea of being partnered with an organisation that has meant so much in the lives of so many. It has also given us the opportunity to gain valuable knowledge about the particular difficulties organisations within the Care Sector face and allowed us to fine tune the recruitment software package we provide to benefit them the most.
Dimensions was set up to provide much-needed support for people with learning disabilities, autism, challenging behaviour and various complex needs. These needs vary with each individual, so the care and support they get is tailored to meet whatever challenges they face in their day to day lives. The care and support offered is not just for the individual but for their loved ones too. This can range from full time care, to help finding somewhere to live, supporting young adults with needs leaving the education system, help finding a job, help with challenging behaviours, giving the family a break for a time or simply family caregivers having someone to talk to. Dimensions provides support to those who need it at any stage of their life.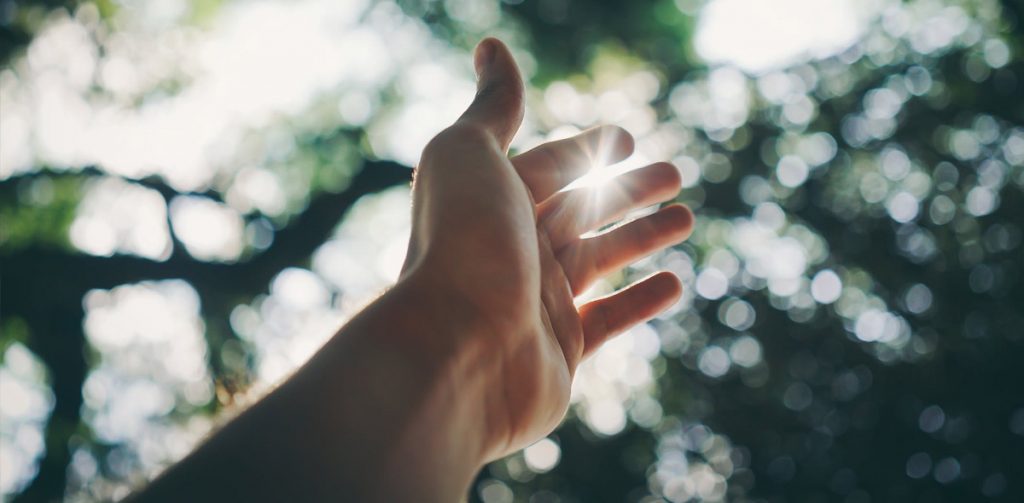 Dimensions has, over the past 40 years, grown from a small office with one telephone to become one of the largest members of the Care Sector across a wide geographical area stretching around the UK. It has on its books at any one time more than 7000 staff and, as we know, recruitment in the Care Sector is a continuous process all year round. Therefore, Dimensions came to Recruitive to find a solution to the difficulties arising from high staff turnover and a large workforce spread out over a wide area.
As we have discussed before in a previous article, the Care Sector has its problems when it comes to recruitment and, as recruitment in this industry is continuous due to high turnover and suffers from a negative image in the minds of some that is not deserved, they are problems they could really do without.
These problems include:
Candidate attraction – the lingering myth that it is only the elderly and infirm who need help, and the difficulties that this presents in terms of helping them with hygiene, puts a great many potential applicants off. This is especially true among younger generations. A change of image is certainly needed to emphasise the rewarding aspects of this vocation.
Processing applicants – the high turnover of staff across the industry means organisations are constantly recruiting. This means that there are always applicants to process in various stages of recruitment and therefore difficult ensuring employers always keep up to date with what stage each applicant is at.
Collecting documents – again, high turnover of people means that the documents needing to be collected, such as proof of identity, CVs, qualifications, references etc. can sometimes go astray, or some are missed altogether.
Processing DBS – the Disclosure and Barring Service checking applicants' backgrounds and suitability is the most important document you can collect. Care Sector workers come into contact with the most vulnerable members of society and you cannot take the risk that anyone who wishes harm to them is given the opportunity. Again, high turnover means there are a great many DBS forms to be processed.
On-boarding candidates – it doesn't end with the applicant getting the job offer. When you bring them onboard there are many documents that need to be produced, such as a welcome pack, their contract and terms of employment, health and safety guidelines…the list goes on. Documents need to be produced throughout the term of their employment and when their employment ends.
In a previous article we discussed how companies try to handle all of this workload by creating and sharing spreadsheets among HR, the department heads and the management team. We also discussed why this was a bad idea: it is such a slow process that candidates may take up positions offered by competitors while they wait for you to finish collating spreadsheet information, or the risk of lost data through system failures or human error. Yet using spreadsheets remains an idea that so many think is the only solution available to them.
Dimensions would recognise the difficulties highlighted above when it came to their recruitment efforts. With over 7000 staff spread out across the UK they can appreciate the problems in keeping track of everyone that can arise. Thankfully, the industry leading software package we have equipped them with has relieved much of their burden and has certainly made recruitment less of a strain on their time and resources.
Let's take a look at a summary of what Recruitive software applications Dimensions are employing:
They have our full applicant tracking software.
Hiring Manager Portal that allows different line manages to log on, post jobs and manage applications.
Candidate Portal – where candidates can log on and check applications
Online Psychometric Testing
Automated Progress Options
Automated Emails
Fully GDPR compliant
Advanced On-Boarding with Report Generation
Interview Scheduling
SMS communication
GBG (Global Identity) Integration
Medigold Integration
Diversity Reporting
Thanks in part to our relationship with Dimensions, knowing what particular difficulties organisations within the Care Sector face has given Recruitive a unique insight, allowing us to develop and build award-winning software that tackles whatever recruitment problems may arise for this demanding, growing and ever-moving industry.
Here's a glowing review from Dimensions:
"Ah it's hard to remember because we have been with you a long time now.  The process was much more clunky in our old ATS. In Recruitive the process is a lot more automated which saves the recruiters and administrators a lot of time.
The onboarding side of things is a million times better than what we had before – the candidate portal with the timeline and key information area is great engagement for the candidates and the onboarding checklist which links to the onboarding wheel gives a superior candidate experience and more engagement with the candidate as they can see how far along they are in the process.
The system is easy to use and looks nice. The amount of features we have in it is far superior to our old system and I love that it is so configurable. I am amazed at the talents your engineers have!"