At Recruitive, we supply companies of various sizes with Bespoke Websites Designs, Applicant Tracking Software and Website Systems.
With us endlessly working on new Jobs Boards, Recruitment Sites and Careers Websites, we thought it was time to showcase the variety of projects we've recently been working on by updating our portfolios.
To give insight, we've written a short description about our most recent work to show how Our Software and Bespoke Website Designs can be tailored and built to meet the needs of our clients.
Jobs Boards
Caribbean Opus – https://www.caribbeanopus.com/
Caribbean Opus is a jobs board with a different approach. It offers jobs, as you would expect but it also offers careers coaching services, from renowned recruitment experts, to its membership. This jobs board uses our standard jobs board system, but also has a unique coaching system that we have developed. The system allows coaches to issue their availability for courses. Registered candidates can then search and select a specific type of coach, before selecting an available slot then proceeding with booking the service online.
The Rec Bank – https://www.therecbank.com/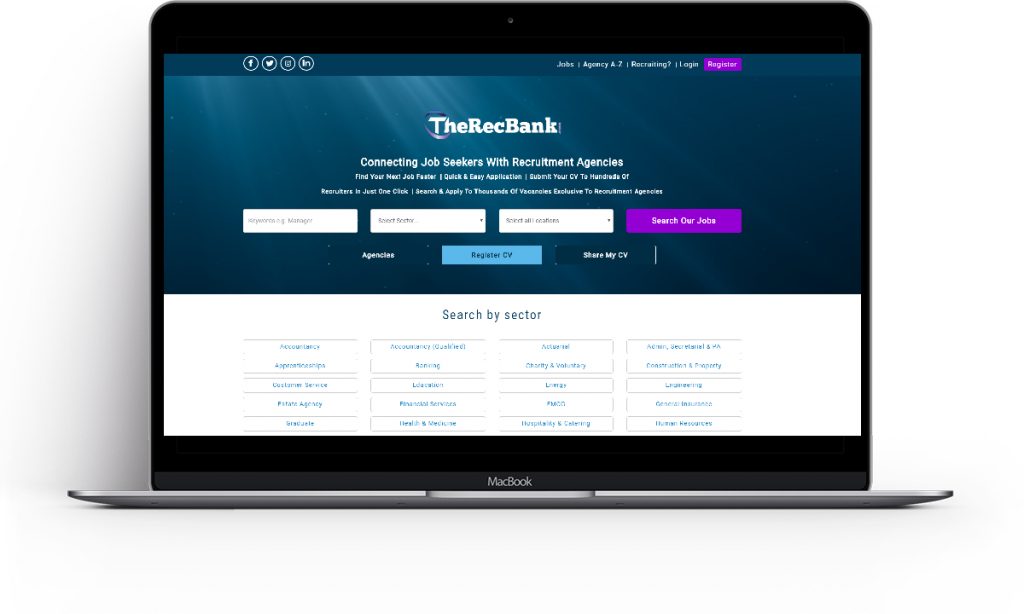 The Rec Bank jobs board not only collects and securely stores the CV's of thousands of job seekers from all over the UK,  it also allows
recruitment agencies to upload all of their vacancies and advertise themselves on the site. The jobs board also connects with third-party CV services, imports jobs from third-party feeds and posts out to other jobs board systems.
View our Jobs Board Portfolio here. 
Recruitment Agency Websites
The Big Issue – https://jobs.bigissue.com/
Big Issue Jobs is a recruitment service that works exclusively with third sector organisations to advertise jobs throughout England and Scotland, helping organisations find the best talent and candidates find their perfect job. From an award-winning magazine offering employment opportunities to people in poverty, to a multi-million-pound social investment business supporting enterprise to drive social change. This website uses our recruitment website system, which is responsive, secure and GDPR compliant.
Recruit3 – https://www.recruit3.org.uk/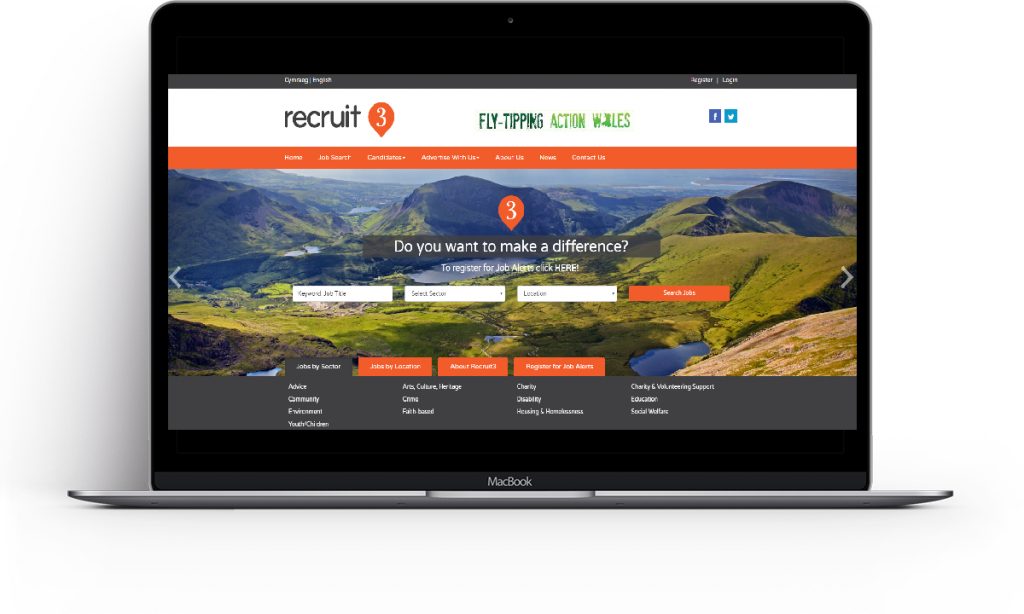 Recruit3 is dedicated to finding talented and ambitious people to work in the third sector in Wales, helping them find jobs that make a real difference to people's lives. The third sector in Wales is made up of around 33,000 organisations, including charities, voluntary groups, community groups and social enterprises, and is estimated to be worth some £3.7bn to the Welsh economy. This website is a good example of our multilingual website system, which translates the website from English to Welsh and vice versa.
View our Recruitment Portfolio here. 
Careers Websites
Stewart Milne – https://careers.stewartmilne.com/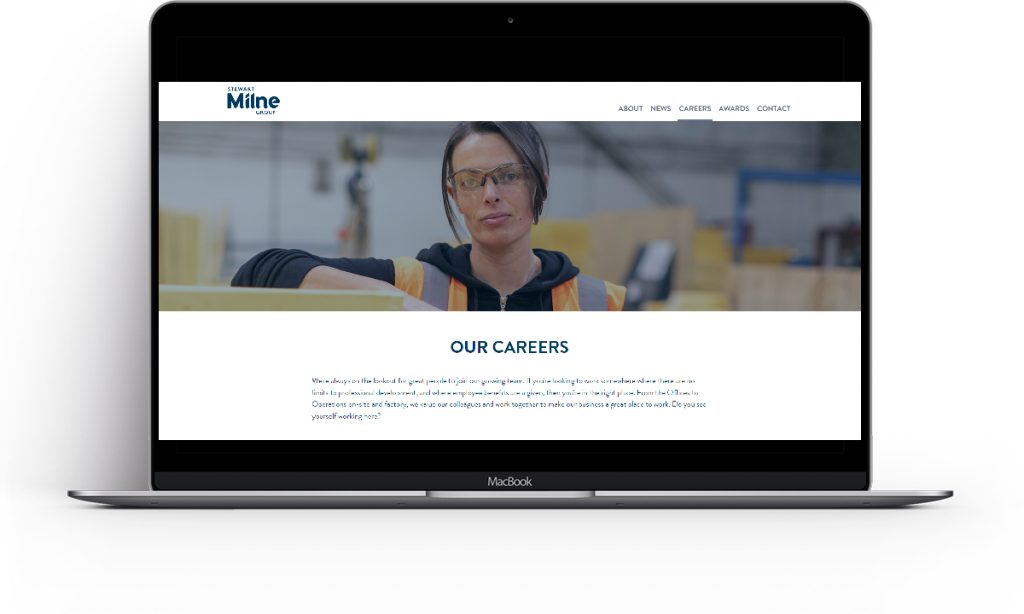 This website is a good example of a simple jobs page which is fully integrated with the main corporate website of Stewart Milne. We worked closely with their marketing team to build this careers page. The jobs from the Recruitive ATS system are posted directly into the careers page, as well as posting out to multiple other jobs boards. Once we are able to control the jobs on this careers page, the jobs are then posted to Google Jobs via a bespoke XML jobs feed.
View our Careers Website Portfolio here.