In a world where acronyms are used constantly…brb, idk, wfh, tbt, smh, this article clarifies exactly what an ATS is and why it might help your organisation to recruit.
Applicant Tracking System. And it does what it says on the tin. It's a system that can be used to track applicants through the recruitment process.
Like your finance team use an accounts package to manage invoices, your recruitment team need a recruitment system to manage applicants.
There are many, many forms of ATS', from the basics of accepting applications online through to on-boarding and integration with your HRMS (Human Resource Management System, another acronym!).
Often, ATS' will be available in modular format, some of the modules are listed below:
Recruiter Portal:  A dedicated desktop for recruiters to log in to and run all of their day to day recruitment.
The portal allows you to track all of your applications and correspondence from a jobs boards, Recruitment or careers website, all in one place.
As standard it allows you to:
Task Manage
SMS Communicate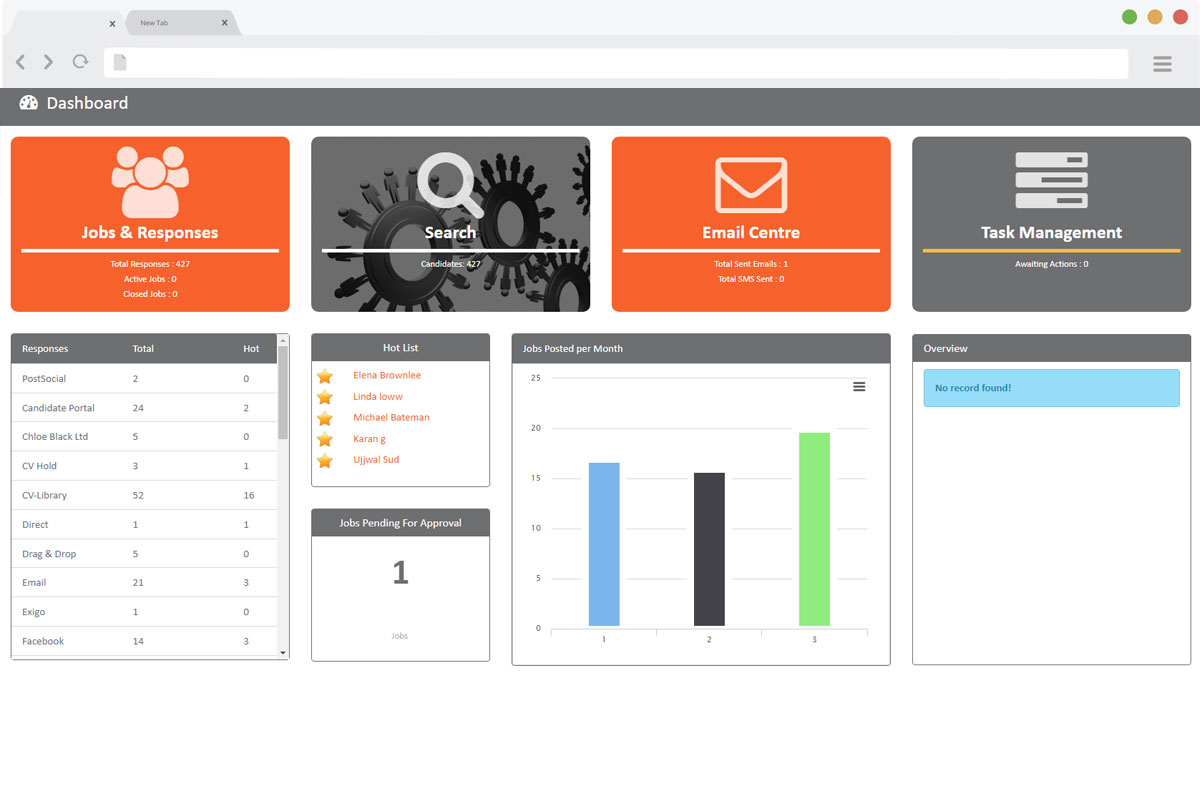 It can also allow you to:
Add Branch/Hiring Manager Communication Options
Enhance Application Forms
Enhance Job Templates
Enhance SMS & Email Communications
Diversity & Equality Updates
Enhance Communication
Do DBS Checks
Provide Medical Questionnaires
Mailchimp Integrate
E-Sign and Docusign Integrate
Google Maps Integrate
Video Interview
HR Integrate
Hiring Manager Portal: A dedicated area for anyone involved in the recruitment process (apart from the recruiters) to log into.  This should be a scaled-down version of the Recruiter Portal.
A hiring portal allows you to:
See And Manage Live Jobs
Manage Candidates
Share Documents Between Hiring Managers And Main System Recruiters
Review Candidates Applications
Create Email Templates
Interview Schedule
Organise Into Folders
Search Candidates
Have Candidate Progress Options
Share And Download Documents
Have Source Confidentiality

It also allows you to:
Raise Offers
The Ability For Hiring Managers To Create Tasks
Basic Reports
View References Once Received.
View Onboarding Checklist(s).
View Telephone Interview Notes
View Interview Scores
Organised By Colour Code Job Applications
Filter By Progress Options To Only View Applicants At The Specified Progress
Advert Approval
Ability To Add Third Tier Users
Option To Restrict Third Tier Users Access
Outlook Plug-in & Outlook Calendar Sync Per Hiring Manager Portal User.
Blind Shortlist
Candidate Portal:  A dedicated area for your candidates to log into.  They can check their progress, apply for roles, and even upload documents when they've been moved to the On-Boarding stage:
It allows candidates to:
Track Applications
View An Easy To Use Dashboard
View Supplied And Live Job Listings
Set Up Job Alerts
Upload Documentation
Email In The Email Centre
View Company Information And Media
Create A Candidate Profile
Complete Numeracy, Literacy, Psychometric tests
Create Login's Through Social Media
Do You Need One?
The ultimate question, do I need an ATS?
Having an ATS allows you to streamline your recruitment process by being able to manage and track your job vacancies in one place. It's an end to end solution to manage everything from, a hiring manager with an empty chair, right through to the candidate with their documents ready to start work.
Although it may seem like a big investment, by using an ATS you're going to save time and therefore save money. It also means you become less reliant on other services and multiple tools to do it for you, instead, you just have one, giving you the ability to bring your recruitment in house, saving yourself a lot of money on hefty recruitment fees.
If you're losing track of the communication you've had between candidates, spending a lot of money on each recruit or you have no idea what stage of recruitment your hiring managers are at, is a sign that you might need an ATS.
For details about Recruitive's ATS features and functionality download our brochures.
Or if you need general support when procuring an ATS, our free ATS Procurement Guide will give you all the information and support needed to find the perfect system for you. You can download the guide here.